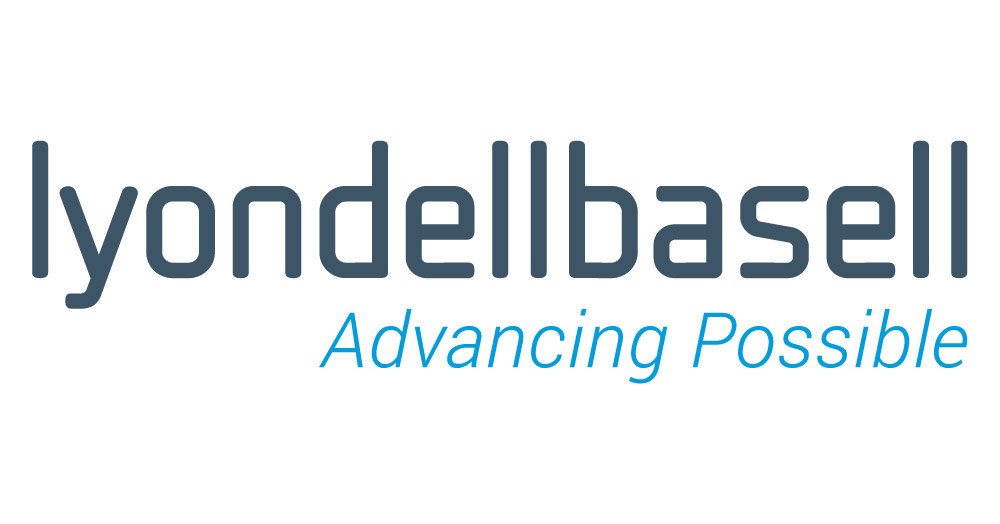 Functie:

Buyer Warehousing


Sector:

Privaat



Dienstverband:

Vast



Specialisme:

International, Overig


Rotterdam, NL, 3013 AA

Division:  

Global APS and Supply Chain
Are you looking for a buyer position focusing on warehousing? And do you bring Supply Chain / Transport or Logistics experience? Do you want to work in a leading international company within its field, in an environment where professional and personal growth is encouraged? Welcome to LyondellBasell…
This is Lyondellbasell
LyondellBasell (NYSE: LYB) is one of the largest plastics, chemicals and refining companies in the world. Driven by its employees around the globe, LyondellBasell produces materials and products that are key to advancing solutions to modern challenges like enhancing food safety through lightweight and flexible packaging, protecting the purity of water supplies through stronger and more versatile pipes, improving the safety, comfort and fuel efficiency of many of the cars and trucks on the road, and ensuring the safe and effective functionality in electronics and appliances. LyondellBasell sells products into more than 100 countries and is the world's largest producer of polypropylene compounds and the largest licensor of polyolefin technologies. In 2022, LyondellBasell was named to Fortune Magazine's list of the "World's Most Admired Companies" for the fifth consecutive year.
E_COMM_03 base on knowledge and experience
The Buyer Warehousing is responsible for developing and implementing the procurement strategy for LYB's European warehouse services for bulk polymers or  packed polymers. He/she negotiates the terms & conditions for these services with a broad range of leading European logistics  companies, developing agile and flexible strategies that meet the needs of our businesses and customers in a dynamic and ever changing internal and external environment.
You are the market expert and go-to person for all warehouse related questions. You work with key internal stakeholders: business/sales management, logistics operations, logistics compliance to define and align on HSE considerations, business and customer needs  and defines and executes procurement startegies accordingly.  The Buyer is the face of LYB to our key service providers, actively managing these relationships, monitoring and managing their performance and acting as their focal point within the European SC organization.
These are your roles & responsibilities
In this position you will focus on:
Develops and implements the European warehouse procurement strategy for area of responsibility (portfolio).
Leads procurement efforts incl. tenders / negotiations for all warehouse services in portfolio.
Ensures warehouse procurement is cost-effective, in line with the required service level.
Manages relationships with internal business partners, regional supply chain organisations and external service providers (LSP's).
Ensures that suppliers meet LYB's safety, quality, technical, legal, commercial, operational requirements and standards.
Ensures compliance with relevant US and international laws and / or conventions, and appropriate management of risks.
Develops knowledge of transportation market trends and understands the long term business impact for stakeholders.
Champions continuous improvement of procurement activities. Consults regionally and globally to identify synergy opportunities and pursues opportunities to leverage purchase volume, operating efficiency and drive purchasing effectiveness.
Develops purchasing procedures in alignment with all key stakeholders.
Benchmarks and analyses the total cost of the services versus the market, and initiates projects for improvement and cost savings.
Manages and resolves timely, all commercial issues related to performance of LSP's.
Drives continuous improvement through clearly defined performance metrics and ensures contract execution in accordance with the pre-defined criteria.
Develops and uses reports/dashboards to evaluate (LSP) performance and supports continuous improvement and optimization efforts. Support tools include SAP/ Business Warehouse, Transporeon (TMS) and Tableau
Back-up for the other buyer positions
It would be great if you bring the following:
Bachelor's / Master's degree in Logistics, Technical or Business field
Professional with minimum 7 years of experience in a business environment.
Relevant experience in/with Supply Chain / Transport & Logistics organization(s).
Commercial experience (procurement and/or sales) in the segment of road and/or intermodal transport services (e.g. with transport company, freight forwarder, industry peer).
Profound knowledge of business concepts, processes and tools (SAP, TMS, RFQ, 3PL/4PL) related to the procurement of freight transport services.
Knowledge of emerging topics in the road transport sector: digitization, sustainability/carbon footprint, real-time visibility, capacity/driver shortage, collaboration concepts, legislation & regulation etc. Ability to act as a senior discussion partner for these topics.
Innovator / Change agent.
English language is required. Additional European language is a plus.
Business strategy development
Negotiation skills
Relationship management and networking skills
Communication and presentation skills
Analytical skills to evaluate complex commercial proposals/scenarios and to build/defend business cases to support justification of logistics solutions
Good understanding of Corporate (LyondellBasell's) business processes for delegated decision making, administration and operations
Must be able to perform effectively with many competing priorities and ambiguous situations: dealing with uncertainty
Ability to recognize patterns in incidents (missed targets, complaints) and use these to drive structural improvements (rather than ad-hoc fixes)
We offer an environment where we encourage personal and professional growth and where you will be rewarded for your performance and results. You will have the possibility to work with specialist on all fields to develop innovative solutions and to extend your national and international network. In addition, we offer you a competitive salary package. The Company's Global Remote Work Policy allows eligible employees the option to work up to two days a week from home. LyondellBasell is committed to advancing diversity, equity & inclusion (DEI) to ensure a positive experience for all employees.