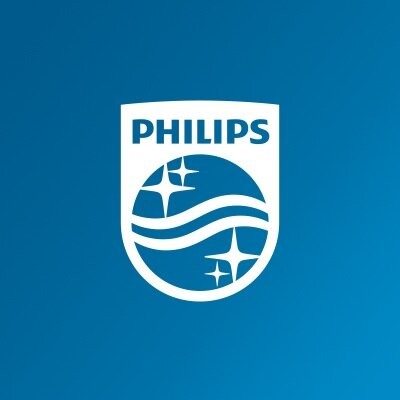 Functie:

Director Category Sourcing Logistics Downstream


Sector:

Privaat



Dienstverband:

Vast



Specialisme:

Indirect spend


Eindhoven – Full time – 20-9-2022 – 472379
---
Job Description
Philips is a global leader in health technology, committed to improving billions of lives worldwide and striving to make the world healthier and more sustainable through innovation. Driven by the vision of a better tomorrow.
But it's not just what we do, it's who we are. We are 80,000, wonderfully unique individuals, with two things in common. An unwavering sense of purpose and a relentless determination to deliver on our customers' needs. It's what inspires us to create meaningful solutions – the kind that make a real difference – when it matters most.
The world and our customers' needs are changing faster than ever before and while we are proud of what we do already, we know we can do more. That's why we need you, to help us tackle increasingly complex challenges posed by ever evolving health and well-being needs.
In this role, you have the opportunity to make life better
Looking at the challenges the world is facing today Philips' purpose has never been more relevant. So whatever your role, if you share our passion for helping others, you'll be working towards creating a better and fairer future for all.
You are responsible for
Managing Supplier Relationships, Performance and Contracting based on clear targets and ongoing Business Review Meetings with key suppliers.
Defining and managing a strong funnel approach of Procurement (Price) and Demand (Quantity) initiatives.
Program managing the execution of the Funnel initiatives in alignment with Business/Markets/Functions.
Planning and executing Supply Base Optimization actions (sourcing savings).
Planning and executing negotiation roadmaps with suppliers by applying game theory and e-Sourcing at scale.
Contributing to the development of Sourcing Playbooks to guide supplier management.
You are a part of
The Spend Management organization within the Integrated Supply Chain (ISC). Spend Management covers the procurement activities of all indirect (non-product related) materials and services within Philips covering such areas as marketing, IT, facility management and travel, etc.
As we spend approximately €5 billion annually on indirect services and products, this organization plays a key role to achieve Philips' KPIs. A Spend Management transformation has been started recently to ensure that Philips gets the most value out of every euro spent. You have an opportunity to join a dynamic and multi-functional team, seeking to create a significant impact on our company.
To succeed in this role, you'll need a customer-first attitude and the following
University or Master's degree in a relevant technical field or equivalent.
8+ years experience in Strategic/Category Sourcing, Commodity Management and/or Supply Chain Management or comparable roles.
Strategic sourcing experience in Logistics categories such as Warehousing and Road transportation.
Proven capability in managing complex global suppliers on senior management and executive level.
Solid track record in achieving superior negotiation results by applying creativity and innovation in your negotiation approach.
Exceptional Communication and Negotiations skills (e.g. Game Theory).
Experience in supplier strategy development
Independent thinker with strong networking & influencing skills on senior business management and executive levels (internal and external).
Dynamic and inspiring leader who can lead virtual teams
Languages: full professional English; other languages considered as an advantage.
In return, we offer you
A meaningful career: your work will contribute to innovative health technologies and solutions that help improve billions of lives every year;
Health and well-being programs: to support you mentally and physically, allowing you to stay energized and be your best at work and beyond;
Career growth: access to a wide range of tools and resources to further your career, including a personal development budget, training and coaching;
Annual leave: 25 days with the option of purchasing up to 20 extra days per year;
Financial incentive: individual bonus based on personal performance and/or Philips' annual results;
Additional benefits: solid company pension scheme, attractive collective health insurance package and opportunity to buy Philips shares and products with a discount.
How we work at Philips
Our newly-adopted hybrid work concept fuses flexibility with collaboration to deliver great outcomes for our people and our customers. We are embracing an approach wherein we spend more time together than apart. For our hybrid roles, this translates to an average of three days working from the office and two days from home for full-time employees.
Hybrid work flexibility means people can meet the changing demands of work and home in the most balanced, productive, and healthy way.
Our hybrid working model is defined in 3 ways:​
We believe in the importance of impactful collaboration: There's a certain energy when everyone's in the same room that can heighten idea generation and creative friction needed for problem-solving.
We embrace flexibility: Choosing where, when and how to work can vary according to task and team schedules. Flexibility isn't office or online, it means choosing the space that works best for you, your teams and our customers on a case-by-case basis. ​
We want to be at our best: The way we work and our workspaces are designed to support our well-being, offer career advancement opportunities, and enable us to be at our best. ​
Why should you join Philips?
Working at Philips is more than a job. It's a calling to create a healthier society through meaningful work, focused on
innovative, customer-first health technology solutions. Help us improve the health and well-being of billions of people, every year. Ultimately creating a career that no one could have planned for. Even you.
#LI-EU
---
About Us
Al meer dan 125 jaar zet Philips zich in om de kwaliteit van leven te verbeteren via duurzame innovatie. Tegenwoordig zijn wij een toonaangevend bedrijf in gezondheidstechnologie en richten we ons op het verbeteren van de kwaliteit van leven van miljarden mensen wereldwijd. Dat geldt om te beginnen voor onze eigen gepassioneerde en toegewijde medewerkers met opmerkelijk uiteenlopende achtergronden. We zijn altijd op zoek naar gelijkgestemde mensen die ons team willen komen versterken en die bij het uitbouwen van hun carrière willen bijdragen aan een gezondere samenleving waarin mensen meer met elkaar verbonden zijn.