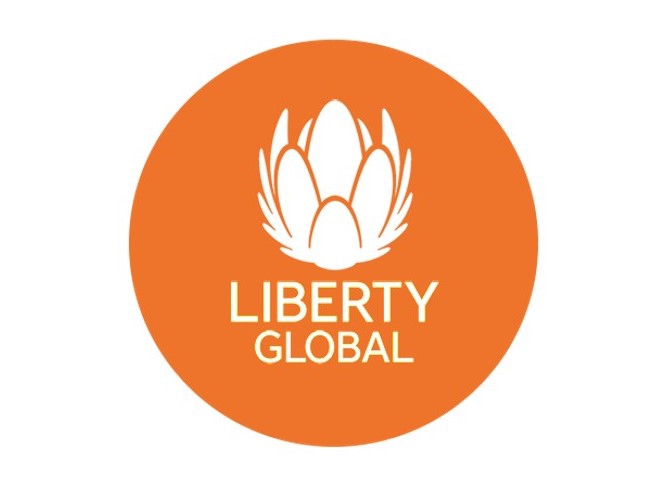 Functie:

You will become part of our CoE, a group of motivated, energetic, highly skilled professionals, who are always looking for a challenge in a very dynamic work environment!


Sector:

Privaat



Dienstverband:

Vast



Specialisme:

International, Overig


Location: LG NL Schiphol-Rijk
Time type: Full time
Posted: 30+ Days Ago
Job requisition id: REQ_00028936
---
About the team
Procurement is at the heart of our business strategy and manages direct and indirect spend. We are organized in a federation model supported by the Group Procurement Center of Excellence (CoE) based in either Schiphol-Rijk, Netherlands or London, United Kingdom. As we continue to grow we invest in the growth and development of our talent and support strong achievers by helping to build their career & experience. We are passionate about developing individuals across the group, mobility in the wider (international) business can play a key part in this scope. We expect excellent things of our team members recognising that you are the face of our business. That means we empower and trust you but also that we will support you to Grow With Us.
Your Role
The CoE has managed to build up governance, processes, systems and tools around the Source to Contract (S2C) life cycle. An essential part of the CoE is the Excellence & Change (E&C) team which is responsible for the design, continuous improvement and implementation of procurement policies, governance, processes and procedures as well as process control, effectiveness & compliance. In addition, the team supports and where necessary drives transformation (change management). Coordination and facilitation of trainings is also part of E&C scope.
You will drive, support and coordinate the continuous improvement of existing procurement policies, processes, systems & tools by performing structured stakeholder management. You will work closely with the procurement teams across Europe and will interact proactively with a broad audience of diverse stakeholders and higher management within the group. Your major activities include change and knowledge management, supplier relationship and risk management as well as compliance monitoring among others. You will also support the team by capturing business requirements, mapping those to selected solutions and monitoring their development and implementation.
Key Responsibilities
Support the implementation and change management of procurement transformation programs (or other projects as relevant) from a policy, governance, process and communications perspective, including roll out in central and local entities.
Support and manage the overall development, continuous improvement, documentation and implementation of procurement policies, processes and procedures including those managed by other functions/departments.
Coordinate and support actively globally managed supplier relationship activities as well as sustainable procurement initiatives
Manage and improve the procurement control and risk framework and related compliance monitoring.
Some travel is required.
About You
Academic background (Masters) in Business (Supply Chain, Procurement, Finance) with strong analytical profile
Proven & relevant business experience from a logistics/process driven environment
Prior experience in process modelling, organizational change, preferably from a procurement environment
Experience in an international / multi-country environment
Excellently skilled in the use of Microsoft Office
Experience in the use of SAP-Ariba software solutions is a plus
Fluent in English (verbally & written) is a must
Strong analytical skills and process oriented mind as well as eye for detail
Excellent interpersonal and communication skills with good virtual team building skills and strong customer focus
Ability to work independently and take decisions as and when required
Pro-active and hands-on mentality; ability to effectively prioritize and execute tasks in a high-pressure environment
Ability to cope with high pressure, meeting deadlines whilst maintaining accuracy, with validated skills to plan effectively, anticipate issues and solve problems
Demonstrable experience of working in a team-oriented, collaborative environment, with a strong focus on customer service
Flexible approach to working within a global team and addressing the needs of groups that are spread across multiple locations and time zones
Comp & Bens
We offer a competitive salary, bonus & benefits
Liberty Global is an equal opportunity employer. We embrace diversity and are committed to creating an inclusive environment for our people. We will ensure that individuals with disabilities are provided reasonable accommodation to participate in the job application or interview process.
---
About Us
Our Story
We're building Tomorrow's Connections Today, bringing people together through the power of our technology. Liberty Global is a world leader in converged broadband, video and mobile communications and an active investor in cutting-edge infrastructure, content and technology ventures. With our investments in fibre-based and 5G networks we play a vital role in society, currently providing over 85 million fixed and mobile connections and rolling out the next generation of products and services, while readying our networks for 10 Gbps and beyond. We're creating national champions, combining the best broadband and mobile networks under brands such as Virgin Media-02 in the UK, VodafoneZiggo in The Netherlands, Telenet in Belgium, Sunrise in Switzerland, Virgin Media in Ireland and UPC in Slovakia.
Liberty Global Ventures, our global investment arm, has a portfolio of more than 75 companies and funds across content, technology and infrastructure, including strategic stakes in ITV, Univision, Plume, Lionsgate and the Formula E racing series. Our scale enables us to transfer knowledge and expertise across our operations and investments, creating a dynamic family of brands united in the pursuit of innovation and excellence. And we're prioritising diversity, equity and inclusion in our workplace and communities, while reducing our impact on the environment. We are using technology as a force for good; for our people, our partners and the planet.
OUR FUTURE OUTLOOK IS EXCITING, TOGETHER
Privacy Policy
The data included in the candidate account (eg. your name, e-mail address and CV; hereafter collectively "your data") will be processed by Liberty Global as the Controller for the purposes of candidate selection, placement and employment. Your data can also be shared with Liberty Global plc and/or its majority owned subsidiaries (collectively, the "Liberty Global Group", "we" or "us") and third party organizations providing recruitment, selection, placement and employment services. Such third parties will use candidate information only in connection with such services, and applicable law.
Your data will be retained for the period of up to 1 year after closing the selection process, after which it will be deleted. You have: the right to access your data or ask for a copy of the personal data that we hold about you and, if such personal data is inaccurate or incomplete, to request the rectification, erasure or blocking of such personal data. You have the right to object to the processing; and the right to lodge a complaint at a supervisory authority or a court of law in accordance with applicable laws. If you wish to exercise your privacy rights or if you have any questions about our use of your data or about your privacy rights please contact: Peopleservices@Libertyglobal.com