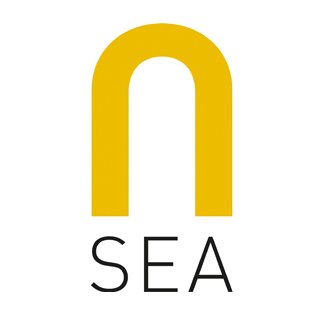 Functie:

Are you ready for a new challenge within your career? Are you looking for a dynamic company where you have the freedom to contribute and develop your own personality to the job? Do you see it as a challenge to contribute to the successful day-to-day business of the company? And do you want to work for a fast-growing international service provider in the subsea industry? Then you could be the candidate we are looking for! We have a vacancy for a Junior Buyer for our organisation based in Dordrecht (NL).


Sector:

Privaat



Dienstverband:

Vast



Specialisme:

Direct spend, Techniek


In the beginning of 2022 N-Sea started the process of further professionalizing her Procurement department. With an open-minded approach several business cases were created to take the next step with the procurement. Since N-Sea is continuously on the move there is the unique opportunity to build things from scratch and be as innovative and creative as possible while you are improving the department.
The key points of focus are:
Vendor and Contract management
Process optimization
Stakeholder support
Reporting and Digitalization
Together with the Manager Procurement you will take on the challenge to further optimize and implement the Procurement process within the N-Sea Group. Your main responsibility will be to ensure our projects and assets receive their required products on time and for the most optimum conditions.
On a daily base you are taking the lead of negotiation on assigned suppliers, ensuring our deliveries are in line with our project planning and reviewing the performance of our suppliers. You will be working closely with internal stakeholders to support them with their purchases and to ensure they are aware of our procurement procedures.
Furthermore, together with the Manager Procurement you will continuously look how the procurement process, supplier base and sourcing strategies can be further optimized.
We are looking for a real team player who can build strong relationships with our internal stakeholders and suppliers, that has a drive to continuously get the best deal and likes to be part of further improving the N-Sea Procurement processes.
N-Sea has strong ambitions to further optimize their Procurement department which gives you an unique opportunity to contribute to this development and learn about the several aspects that are related to procurement.
Your main duties in this position:
Requesting, negotiating, and ordering parts and services for our assets and projects.
Ensuring all parts and service are delivered correctly and on time.
Capturing opportunities to further improve our sourcing strategies.
 Supporting the manger Procurement with the professionalization of the Procurement department.
Requirements:
0-to-2-years of experience in the procurement work field.
Bachelor level, a procurement or supply chain background is a pre.
Commercial awareness.
Fluent Dutch and English.
Excel expert.
Analytical and KPI driven
About N-Sea
N-Sea is an integrated subsea service provider in Survey and IRM (Inspection Repair and Maintenance). We deliver effective and cost-efficient solutions for subsea infrastructures and assets that meet the needs of the international oil, gas- and renewable industry. Delivering subsea: from inspections and pre-installation surveys through to construction support and maintenance management to decommissioning, working in challenging conditions without compromising on safety.
Do you want to be part of our team?
Please send your application including your CV to recruitmentNL@n-sea.com for the attention of HR department. For more information about the position, you can contact Claudia Hulsegge.
Acquisition in response to this vacancy is not appreciated. No rights can be derived from candidates presented without obligation.
---
ABOUT N-SEA
The N-Sea Group consists of the entities N-Sea Offshore and N-Sea Survey. N-Sea Headquarters is located in The Netherlands. N-Sea offices are geographically favorable located to benefit key clients on their operations.