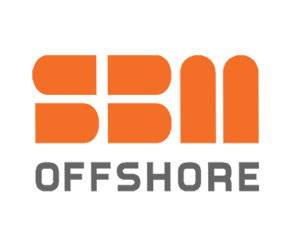 Functie:

Be proactive - Lead Buyer opportunities in Netherlands


Sector:

Privaat



Dienstverband:

Vast



Specialisme:

Techniek


Req Id: 10449
Job Family: Supply Chain
Location: Schiedam, NL, 3115JD
---
Energy is a fundamental basic need of our society. Fossil fuels, including oil, are an essential source of energy and will remain so until renewable energies have the capacity to meet the growing demand for energy.
Nearly 5,000 SBMers globally are proud to design, build and operate floating facilities that produce more than 1% of the world's oil. We do it in the safest, most affordable, and most sustainable way. And we continuously strive to reduce emissions, in line with our emissionZEROTM program.
As a leader in floating technologies for the oil and gas industry, we recognize the significant importance of climate change and the growing need for renewable energy. We invest in products and services that enable the transition towards renewable energy, with a focus on Floating Offshore Wind, Wave Energy, and Carbon Capture and Storage. In addition, we also develop Smart Digital Services to improve and support everything we do.
Oceans play a central role in producing the energy of today and of tomorrow. We work together with the world's leading energy companies to make that happen. We act responsibly and ethically so that communities where we operate benefit from our presence and activities.
We are committed to sharing our experience to deliver safe, sustainable, and affordable energy from the oceans for generations to come.
We are Energy. Committed. JOIN US!
This posting has for objective to give ourselves the chance to work together, in the short, medium, or long term. SBM Offshore's active leadership position on the market, combined with our People Development and Succession Planning activities, requires us to be ready to onboard and mobilize our future Lead Buyer as soon as a new vacancy opens! You are considering a new challenge in a few weeks, months, or even years? If you match the requirements below, APPLY NOW!
ROLE
The Lead Buyer role is key for the success of our FPSO business. You are leading all commercial and contractual negotiations to purchase our main strategic packages. You excel in stakeholder management and involves as needed key stakeholders of the Company. The main strategic packages are highly technical complex state of the art equipment of high value (5 – 80 Million USD), schedule critical and to be purchased mostly in a seller's market. The Lead Buyer is responsible to implement the procurement strategy defined by our Strategic Sourcing Team. You will set the tactics to run the RFQ process, negotiate and purchase equipment in line with budget, schedule and technical project requirements. You ensure a smooth handover of the Purchase Order to the Package Manager. He/she provides support to manage contractual and commercial deviations during PO execution and up to PO close-out.
RESPONSIBILITIES
As a lead buyer, you are to:
Alignment with Category Managers on the package procurement strategy in the WIN phase of a project.
Lead the negotiations with key suppliers for the main strategic packages.
Ensure proper communication with internal/external stakeholders to ensure all parties are promptly informed
To provide a clear Commercial Bid Evaluation and a Recommendation for Purchase
Provide support and guidance as needed to team members; mentoring staff as needed
Ensure previous lessons learnt are incorporated and promote continuous improvement by sharing new lessons learnt with relevant disciplines
The measure of your effectiveness in this will be:
Timely and accurate issuance of deliverables
In order to lead the tendering process in a fair manner and identify bidders that will best meet our technical requirements, budget and schedule constraints, you are to:
Understand the commercial/contractual requirements of the equipment/service to be purchased and set the strategy of the RFQ together with the relevant disciplines (ie: Engineering, Category management, Legal & contract…)
Ensure that vendor qualification process is performed as per VQR process.
Issue request for quotation, expedite and collect offers from bidders
Analyze the offers and identify areas for commercial or contractual clarifications in order to facilitate discussion with bidders and get offers aligned and in line with Company requirements
Develop recommendations for the bidder selection based on the input from the relevant disciplines and on the assessment of offered costs, technical requirements and delivery time in accordance with Company Ethics and Compliance rules (eg: competition rules …)
Fully document the tendering process (i.e. commercial bid evaluation, recommendation to purchase …)
Ensure that the tactical management of the procurement process (from RFQ preparation till recommendation to purchase) is conducted appropriately and in full compliance with Company working procedures.
The measure of your effectiveness in this will be:
Number of requests for quotation processed as per plan
Number of Purchase Orders issued as per plan
Total time of the full procurement process
Demonstrated quality of deliverables (ie: commercial bid evaluation, recommendations to purchase)
In order to lead successful contractual and commercial negotiations with vendors, you are to:
Set up package strategy with close coordination of Category Manager to lead commercial negotiations, using any possible leverage to achieve your targets and obtain competitive pricing
Perform financial/commercial analysis (market intelligence, cost breakdown structure, benchmark…) of the current scenarios, identify risks and opportunities and recommend options that can drive the final decision to purchase
Conduct internal contract check points all along the purchase order execution to ensure contractual protections are in place and to minimize contractual /financial risks
Be responsible for managing any claims with Vendors and develop appropriate settlement plan
The measure of your effectiveness in this will be:
Clear and accurate financial/commercial analysis provided to internal stakeholders
In order to contribute to the effectiveness of the global Supply Chain, you are to:
Get familiarized with deliverables provided by Strategic Sourcing and apply them at best (Group Framework Agreements (GFA), Approved Vendor Lists, benchmark, market analysis …)
Escalate issues with strategic vendors and promote areas for improvement to Group Supply Chain
Support package manager and/or operations buyer, Category Managers to enable him/her to perform the overall vendor rating
The measure of your effectiveness in this will be:
Knowledge of existing GFA prior the win phase
Ability to provide accurate feedback about Strategic Vendors
Knowledge of your market (vendors, innovations, trends)
REQUIREMENTS
10+ years of experience in procurement of technical complex/high value packages for EPCI projects in the Oil & Gas industry, preferably in FPSO sector.
Extensive market knowledge of suppliers in the Offshore Oil & Gas business.
Advanced commercial and contractual negotiation skills.
Resilient, used to meet high expectations on quality and deadlines.
Great team player, strong and humble leader, fast learner, eager to develop and grow in our Company.
Ability to manage internal & external key stakeholders and to communicate effectively across all levels of the organization.
Ability to mentor other Package Buyers by sharing knowledge and experience and facilitate discipline knowledge between the various functions.
WHAT WE OFFER​​​​​​​
We offer you a job with a high level of diverse tasks and responsibilities in an international company that highly values the development of its employees, quality and safety. In addition, we offer you a competitive salary package and challenging opportunities for growth.
GENERAL INFORMATION
SBM Offshore N.V. is a listed holding company that is headquartered in Amsterdam. It holds direct and indirect interests in other companies that collectively with SBM Offshore N.V. form the SBM Offshore Group ("the Company"). For further information, please visit our website at www.sbmoffshore.com. The companies in which SBM Offshore N.V., directly and indirectly, owns investments are separate entities.
SBM Offshore is proud to be an Equal Employment Opportunity and Affirmative Action employer. SBM Offshore does not discriminate on the basis of race, religion, color, sex, gender identity, sexual orientation, age, non-disqualifying physical or mental disability, national origin, veteran status, or any other basis covered by appropriate law. All employment is decided on the basis of qualifications, merit, and business need.