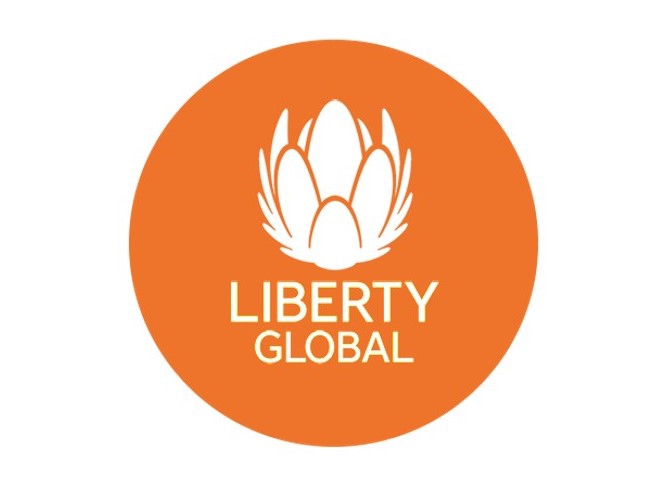 Functie:

We are looking for Manager Procurement in Schiphol Rijk, Netherlands


Sector:

Privaat



Dienstverband:

Vast



Specialisme:

I(C)T, International


Location: Schiphol-Rijk
Time type: Full time
Posted on: 31-10-2022
Job requisition id: REQ_00032505
---
We would like to invite you to become part of our Liberty Procurement Services team. We are a diverse, motivated and highly skilled group of Procurement professionals, who seek out challenges and opportunities to add value in a very dynamic work environment!
Our core offices are in United Kingdom, Netherlands and the United States, we support our Operating Companies (OpCo's) and Ventures in multiple countries working across borders with colleagues from across the world (referred to as the 'Federation').
We believe that a diverse and inclusive culture positions us to excel in what we do and to also go above and beyond.
THE ROLE
The successful candidate will work closely with all members of our Procurement team on various strategic and operational projects. For this vacancy this covers the category IT Software, IT services and BPO. Which has a spend of >500M EUR across Federation.
The role covers:
Support development of commodity sourcing strategies based on our long term business needs and deep industry knowledge
Support / lead Category Strategy Implementation, Results Planning & Benefit Recognition activities
Spend & Demand Analysis
Supply Market Analysis activities
Support / lead on Sourcing and Contracting activities and as such work closely together with the Category lead
Support the contract management activities for a subset of the contracts.
For global suppliers support Supplier Relationship Management Strategy development, implementation and execution.
In the role you are accountable for:
Tendering & Supplier selection
Negotiating
Contracting & Implementation planning and working with Liberty Procurement Services team and Federation customer Procurement teams on execution
Support development of and execution of Supplier Relationship Management Strategy
Contribution to the overall savings targets
Optimize between risk – cost – flexibility/quality
Enabling additional top line growth by shortening lead times/selecting best quality solution Improving cash flow by vendor financing and payment conditions
This role presents a unique opportunity for you to join a high quality, dynamic, Procurement function, facing complex Procurement challenges for Liberty Global and the Federation. You will have access to all aspects of our portfolio thus allowing you to gain invaluable insight, have a varied experience and a proven career development. Our Procurement team has a privileged internal reputation as a key strategic resource, partnering frequently with key stakeholders and leadership.
ABOUT YOU
A talented member of our team you will be energised to play a key role in driving and supporting an inclusive team and company culture. You will contribute to make our workplace, WFH and in the office, an environment where we enjoy getting our work done collectively as a team.
Qualifications/Experience & Skills
Academic background (minimum Bachelor): preferably in business administration, or finance / procurement
Relevant experience in procurement and preferably experience in an international / multi-country environment.
Familiar with the steps of a Procurement process:
Competitive bidding processes
Running effective pitch processes
Negotiation Preparation
Negotiation Execution
Supplier Screening and Selection
Total Cost of Ownership Analysis
Supplier Relationship Management
Demonstrable experience of working in a team-oriented, collaborative environment, with a strong focus on customer service
Excellent communication and networking skills, relates effectively to people at all levels of the organization and with the supply base.
Ability to deal well with ambiguity and excellent change management skills to drive improvement
Can-do mentality, pragmatic, drives for excellent results.
Advanced skills in MS Office (Excel / PowerPoint).
Fluency (oral & written) in English
What's in it for you?
Competitive salary + Bonus
25 days annual leave with the option to purchase 5 more
Access to wellbeing and mental health benefits such as the Calm app, personal medical, critical illness cover and dental insurance
Matched pension contribution up to 10%
Access to our car benefit scheme
Access to our online learning platform to continue to develop and grow your career with us
The chance to join an innovative, fast-paced and passionate team
Liberty Global is an equal opportunity employer. We embrace diversity and are committed to creating an inclusive environment for our people. We will ensure that individuals with disabilities are provided reasonable accommodation to participate in the job application or interview process. We're 100% committed to having a workforce that represents every part of our society. So we're keen to hear from candidates of all background and circumstances.
---
About Us
Our Story
We're building Tomorrow's Connections Today, bringing people together through the power of our technology. Liberty Global is a world leader in converged broadband, video and mobile communications and an active investor in cutting-edge infrastructure, content and technology ventures. With our investments in fibre-based and 5G networks we play a vital role in society, currently providing over 85 million fixed and mobile connections and rolling out the next generation of products and services, while readying our networks for 10 Gbps and beyond.
We're creating national champions, combining the best broadband and mobile networks under brands such as Virgin Media-02 in the UK, VodafoneZiggo in The Netherlands, Telenet in Belgium, Sunrise in Switzerland, Virgin Media in Ireland and UPC in Slovakia. Liberty Global Ventures, our global investment arm, has a portfolio of more than 75 companies and funds across content, technology and infrastructure, including strategic stakes in ITV, Univision, Plume, Lionsgate and the Formula E racing series.
Our scale enables us to transfer knowledge and expertise across our operations and investments, creating a dynamic family of brands united in the pursuit of innovation and excellence. And we're prioritising diversity, equity and inclusion in our workplace and communities, while reducing our impact on the environment. We are using technology as a force for good; for our people, our partners and the planet.
OUR FUTURE OUTLOOK IS EXCITING, TOGETHER
Privacy Policy
The data included in the candidate account (eg. your name, e-mail address and CV; hereafter collectively "your data") will be processed by Liberty Global as the Controller for the purposes of candidate selection, placement and employment. Your data can also be shared with Liberty Global plc and/or its majority owned subsidiaries (collectively, the "Liberty Global Group", "we" or "us") and third party organizations providing recruitment, selection, placement and employment services. Such third parties will use candidate information only in connection with such services, and applicable law. Your data will be retained for the period of up to 1 year after closing the selection process, after which it will be deleted.
You have: the right to access your data or ask for a copy of the personal data that we hold about you and, if such personal data is inaccurate or incomplete, to request the rectification, erasure or blocking of such personal data. You have the right to object to the processing; and the right to lodge a complaint at a supervisory authority or a court of law in accordance with applicable laws. If you wish to exercise your privacy rights or if you have any questions about our use of your data or about your privacy rights please contact: Peopleservices@Libertyglobal.com.