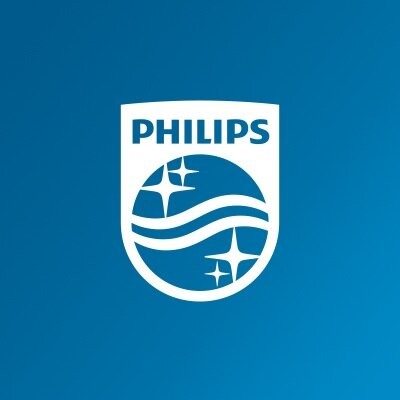 Functie:

Market Procurement Leader EMEA


Sector:

Privaat



Dienstverband:

Vast



Specialisme:

International, Product Related, Techniek


Location Best
Time type Full time
Posted on 13-07-2022
Job requisition id 468503
---
Job Description
Philips is a global leader in health technology, committed to improving billions of lives worldwide and striving to make the world healthier and more sustainable through innovation. Driven by the vision of a better tomorrow.
But it's not just what we do, it's who we are. We are 80,000, wonderfully unique individuals, with two things in common. An unwavering sense of purpose and a relentless determination to deliver on our customers' needs. It's what inspires us to create meaningful solutions – the kind that make a real difference – when it matters most.
The world and our customers' needs are changing faster than ever before and while we are proud of what we do already, we know we can do more. That's why we need you, to help us tackle increasingly complex challenges posed by ever evolving health and well-being needs.
In this role, you have the opportunity to make life better
You will have the opportunity to contribute to the Solution journey of Philips selling Medical Equipment, Service and Software to our customers in EMEA. Supporting the sales and services organization in the different markets, you will ensure Compliance/Quality, Cost and Delivery for all 3rd party, in addition to the Philips system and devices in the deal package. This may include stand alone Hospital offer, Regional multi-modality deal up to Large government project at country level.
You are responsible for
14 key markets, 220 M€ spend through 1800 suppliers.
Leading and developing a team of 20+ people located in the different countries. Focus given on diversity.
Representing and positioning Procurement, interacting with 20+ key internal executive stakeholders, including Market Leaders , Service Leaders or CFOs.
Further defining the Procurement value proposal, balancing a project base approach into a Category and Project angle.
Ensuring 100% compliance through our own team according to our Quality Management System and Policy.
Part of continuous improvement, Implement key process change within your team and facilitate with other stakeholders.
Defining and implementing, with the Global category Managers, the procurement strategy, country specific.
Building/Boosting the funnel '23/'24 focus on P&L impact, leveraging YOY productivity (supplier consolidation, concept savings, gate….).
Maximizing assurance of supply to safeguard our revenue and customer satisfaction.
Managing the supply base (segmentation, consolidation, risk management, performance monitoring)
You are a part of
The Integrated Supply Chain and Procurement organization. As such you will report into the Global Cluster Leader – Medical ODMs and 3rd party. To succeed in this role, you should have the following skills and experience:
A Master degree, complemented with a last degree in Business, Supply chain or Procurement is required.
A minimum of 10 years experience in Direct Procurement within a Global matrix Medtech environment is needed as well.
General skills in medical equipment (devices/systems), associated service (Installation, repair, ….) and overall regulatory (510K, EU-MDR….) is a must.
An experience in sales/marketing is a plus. A first successful people management experience is needed as well – preference given in a multi-cultural context.
Training / Certification in Lean or change acceleration process would help.
Business acumen and a constant inclusiveness, working hand with the Business Units, Market and Q&R management representatives.
She/he will combine a "customer first" view together with no compromise on compliance.
She/he will have EQ/IQ and influencing skills to challenge in a constructive way legacy and status quo.
English is a must. Spanish and/or Italian and/or German is/are plus.
Why should you join Philips?
Working at Philips is more than a job. It's a calling to create a healthier society through meaningful work, focused on innovative, customer-first health technology solutions. Help us improve the health and well-being of billions of people, every year. Ultimately creating a career that no one could have planned for. Even you.
#LI-EU
---
About Us (in Dutch)
Al meer dan 125 jaar zet Philips zich in om de kwaliteit van leven te verbeteren via duurzame innovatie. Tegenwoordig zijn wij een toonaangevend bedrijf in gezondheidstechnologie en richten we ons op het verbeteren van de kwaliteit van leven van miljarden mensen wereldwijd. Dat geldt om te beginnen voor onze eigen gepassioneerde en toegewijde medewerkers met opmerkelijk uiteenlopende achtergronden. We zijn altijd op zoek naar gelijkgestemde mensen die ons team willen komen versterken en die bij het uitbouwen van hun carrière willen bijdragen aan een gezondere samenleving waarin mensen meer met elkaar verbonden zijn.