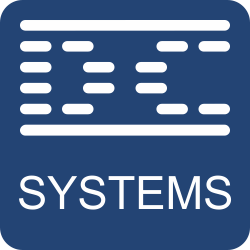 Functie:

Buying for a sustainable world with Direct Current energy solutions!


Sector:

Privaat



Dienstverband:

Vast



Specialisme:

Techniek


Full-time (Remote 1-2 days)
Oosteinderweg 127C, 1432 AH Aalsmeer, The Netherlands
---
Who are we?
Great people make DC Systems a great company! DC System is a young an innovative company yet is a global leader in Direct Current (DC) electrical distribution, offering DC systems, applications, use cases, and demonstrators in many fields – from protection devices to power converters and everything in between. We are creating new markets and applications to make our biggest asset as mankind – the electrical distribution system grid – sustainable and future-proof.
Recently, we were acquired by Schneider Electric to empower our ideologies and make stronger what we have initiated. This is a big undertaking that is asking for new creative ideas to think outside the box and solve it inside the box; to develop the products and solutions that are needed for the emerging markets and applications, from DC buildings like ABN Amro's Circl Pavilion or TU Delft's Pulse Building, and datacentres to public distribution as on Highway N470 in Delft, DC microgrids and more. We are looking for motivated individuals to join our expanding team as we embark on a journey to disrupt the energy landscape.
What is the role?
To control the daily flows of materials as they move from suppliers to production and to customers. You will collaborate with all parties involved to ensure that we meet our KPIs and deadlines for production and deliveries.
To issue purchase orders to suppliers based on production and project planning.
To follow up on suppliers to make sure they deliver on time and monitor quality issues.
To participate in development project groups and manage small projects to implement more efficient and digitized ways of working.
To arrange outgoing shipments to customers and/or suppliers.
To ensure enough inventory on packaging materials.
To develop an effective system for monitoring purchase orders together with the supply chain manager.
To ensure that all deliveries satisfy the assigned orders and report any issues.
To assist the Supply Chain Manager with maintaining inventory levels and materials
What are the required skills?
Nevi diploma or equivalent related to Supply Chain.
Experience in Supply Chain is a plus.
Knowledge of Dutch laws and attention to detail.
Interest in implementing new digital solutions in a production environment.
Knowledge of ERP systems; curiosity about business warehouse systems.
Proactivity and ability to work in a multi-cultural environement.
Fluency in English required; Dutch is an advantage.
What do we offer?
A few million chances to develop ideas.
A challenging and passionate working environment.
Making an impact and being a part of the future of the electrical system.
Working in a highly skilled environment with access to and cooperation with many specialists worldwide inside the Schneider Eco-structure.
Our company works independently from the big enterprise structure to stay flexible and creative, while utilizing the advantages of a big organization. (This is why we work very closely with the global management but we remain independent).
Interested?
Please send your CV and/or questions to vacancies@dc.systems.