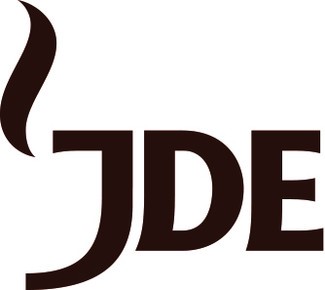 Functie:

Are you a student looking for an Internship in Procurement with a wide variety of work and opportunity? If you are interested, then please apply!


Sector:

Privaat



Dienstverband:

Vast



Specialisme:

Overig


About the role
The internship starts in February 2023, and is for a period of 5-6 months.
European Procurement External Manufacturing team is responsible for the finish good products that are produced externally. These categories provide you an opportunity to understand what is beyond all steps like supply of components, production and logistics to warehouses, how it can be improved.
Responsibilities
In your role as Regional External Manufacturing Intern, you will be assisting the category buyers to accelerate on the below:
Benchmarking research for external manufacturing providers for instant coffee/tea and ready-to-drink and suppliers evaluation;
Rationalization of the portfolio regarding products and suppliers pool;
Analysis and data management process – cost model analysis, payments;
Process improvements including procurement to pay, spend reporting, dashboards templates for regular meetings with suppliers.
Qualifications
If you have the courage and confidence to venture into new cultures & territories, and you're brimming with an entrepreneurial spirit and a drive to succeed, you'll fit right in at JDE. We roll up our sleeves, pitch in, and get our hands dirty to break new ground. Committed to playing at our best, we think bigger and move faster, always rising to the challenge that matters most and celebrating the wins that count. And all this in an open, friendly environment where you can approach anyone and grow any way you like.
To be successful in this role you:
Are confident in Excel and Power Point
Are fluent in English
Are inquisitive, pro-active, confident, analytical and prepared to work in a fast-paced, dynamic international environment.
Important: To be considered as a candidate for this internship,
EU/EEA students: you need to be enrolled at a University for the whole duration of the internship and this needs to be a mandatory part of your study curriculum. In case of voluntarily internship purpose, a tri-parties agreement may be requested to be signed by you and your university.
Non-EU/EEA students: you need to be enrolled at a Dutch University and your university needs to sign the Nuffic Agreement. The internship needs to be a compulsory part of your studies (eg, receive ECTS in turn).
This position is an intern role under JDE's International Headquarter, only applications in English will be considered! Please apply only if you can meet the aforementioned requirements.
Additional Information
Your application at JDE
After receiving your application we will do our utmost to give you quick feedback. Part of the recruitment procedure at JDE will be an online assessment, followed by interviews.
The future of work is hybrid, with both office and home playing an important role. At JDE, we value meeting colleagues in the office to unleash the possibilities of coffee and tea together and we enjoy our focus time when working from home. Join us and you will experience both. Because it's amazing what happens over a cup of coffee!
Internship Allowance
Based on a fulltime 40 hour workweek, the monthly internship allowance is € 450,- for a HBO student or € 500,- for a WO student, additionally, you will get paid leave on the basis of 1 day per month.
Monthly Commuting allowance:

In principle, you will be using your student public transportation card (student OV-chipcard /studentenreisproduct) for daily commuting.
If you are not eligible for the student OV-chipcard, JDE offers a commuting allowance. Compensation for commuting expenses, starting from a minimum distance of 5 kilometers one way, up to a maximum of:

35 kilometers à € 19ct per km (according to the temporary arrangement) when travelling by own transportation;
45 kilometers (max. € 294.50 based on public transport fees) per month for travel by public transportation.

Should you relocate to the city of your based office (Amsterdam or Utrecht), you will receive a monthly relocation compensation of up to a maximum of € 175. In this case, the commuting allowance will be not applicable. Please do keep in mind that we do not offer relocation and/or accommodation benefits for students coming from abroad.
JDE is a subsidiary JDE Peet's, the world's leading pure-play coffee and tea company, headquartered in The Netherlands. For more than 265 years, JDE has been inspired by the belief that it's amazing what can happen over a cup of coffee. Today, JDE unleashes the possibilities of coffee and tea in more than 100 countries, through a portfolio of over 50 brands including L'OR, Jacobs, Senseo, Tassimo, Douwe Egberts, OldTown, Super, Pickwick and Moccona.
What's it like to work at JDE?
We are proud of our passionate, driven associates that challenge the status quo and pursue mastery in everything they do. Our goal is simple and ambitious – JDE: A coffee & tea for every cup. At JDE, we're Made to Stand Out. Every day we are progressive in outlook, ambitious in nature, resourceful in action and decisive in approach, bringing coffee and tea moments to everyone around the world.