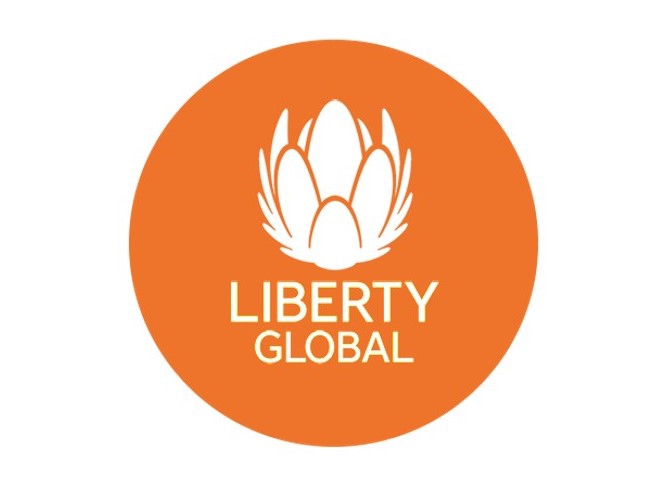 Functie:

Procurement management is at the heart of the Liberty Global Business strategy, focusing on a total external spend/purchased value of 6.4 billion Euro in Liberty Global, covering direct and indirect.


Sector:

Privaat



Dienstverband:

Vast



Specialisme:

Indirect spend, International


Location LG NL Schiphol-Rijk
Full time
Posted on 15-11-2022
Job requisition id REQ_00033408
---
Procurement Manager, Consultancy Services
The Group Procurement Manager manages spend from a Total Cost of Ownership perspective by developing sourcing strategies and by driving the competitive bidding process & supplier selection, contracting & implementation, and contract and supplier relationship management for global Marketing, Consultancy and Professional Services spend. Recently, due to planned jointventure between VM and O2 in the UK market, we are observing a significantly higher volume of consultancy-related projects which require support of Procurement.
Knowledge of the supply market and related industries to enable the development of optimum sourcing solutions to meet short and long term business objectives.
Lead the contract management process for current and future contracts and support the contract management activities.
Lead effective supplier commercial relationship management for key suppliers and with key stakeholders and support the operational relationship management on an ongoing basis.
Context/Environment:
Strategic challenges:
Realize economies of scale (group leverage, standardization, normalization of suppliers etc)
Working in the matrix: Effectively managing the spend categories and people by managing group spend and ensuring that all Group sourcing strategies are successfully developed, fully implemented and executed by managing the group and local internal and external stakeholders.
Category Specifics:
Manage part of the Marketing, Consultancy & Professional services spend ·
Close collaboration with Group and Local Procurement Category Leads for Marketing, Consultancy & Professional services ·
Build effective relationships with key business stakeholders ·
Collaboration with Procurement Center of Excellence (CoE) Lead and CoE employees for analyses and reporting ·
Work closely with Business control to oversee and manage overall external spend
Main Responsibilities:
Three result areas: Strategic Sourcing, Contract management, Supplier Relationship Management
Sourcing and contracting for Group spend:
Support development of sourcing strategies (for Marketing, Consultancy & Professional Services) based on our long term business needs and deep industry knowledge
Support / lead Category Strategy Implementation, Results
Planning & Benefit Recognition activities
Spend & Demand Analysis
Supply Market Analysis activities
Sourcing and contracting:
Provide support / lead on Sourcing and Contracting activities and as such work closely together with the Category lead
Support the contract management activities for a set of Marketing, Consultancy & Professional Services contracts.
Liaise with Procure-to-Pay regarding Central payment process and support if needed and when needed
Supplier Management:
For Group suppliers support Supplier Relationship Management Strategy development, implementation and execution.
Accountable for:
Negotiating
Tendering & Supplier selection
Contracting & Implementation planning and working with Group Procurement team and Local Procurement teams on execution
Support development off and execution of Supplier Relationship Management
Strategy
Contribution to the overall savings targets
Optimize between risk – cost – flexibility/quality
Enabling additional top line growth by shortening lead times/selecting best quality solution Improving cash flow by vendor financing and payment conditions
Ensure proper contracting for new and updated Group contracts
Knowledge, Skills & Experience:
Experience
Academic background (minimum Bachelor), preferably in business administration, or finance / procurement
Relevant experience in procurement
Preferably experience in an international / multi-country / matrix environment
Demonstrable experience of working in a team-oriented, collaborative environment, with a strong focus on customer service
Knowledge & Skills
Excellent communication and networking skills
Excellent change management skills to drive step improvement in entity's capabilities within a Group matrix structure that is relatively new to the Liberty Global organization.
Relates effectively to people at all levels of the organization and with the supply base.
Able to articulate, advocate and work effectively at a senior level to build relationships, develop support, and advance the activities within the company.
Can-do mentality, pragmatic, drives for excellent results.
Knows when to push for a solution and how to win people's commitment.
Long term view in combination with short term needs: fine balance between relation and strategy.
Dealing well with ambiguity.
Able to liaise effectively with suppliers and have contract negotiation skills covering complex agreements.
Advanced skills in MS Office (Excel / PowerPoint).
Demonstrate integrity: be the 'conscience of the organization', working collectively, not individually. Demonstrates high levels of integrity and openly constructively challenges others.
Engages with the Business using Business Language (commercially focused, no jargon). Demonstrates credibility and confidence when addressing the business getting them on-board.
Having a Global footprint & Mind set. Consistently considers issues and ideas using a Global perspective.
Languages – Fluency (oral & written) in English – Preferably one or more additional languages as spoken in the countries where Liberty global has local entities
Procurement Capabilities
Competitive bidding processes
Running effective pitch processes
Negotiation Preparation
Negotiation Execution
Supplier Screening and Selection
Total Cost of Ownership Analysis
Supplier Relationship Management
Global and Cultural Alertness
Key Measures:
Financial results/cost savings achieved within the spend category – for corporate teams as well as affiliate organizations
Vendor performance improvements
Internal customer satisfaction
On time completion of procurement activity
Completeness of communication
Quality and timeliness of reporting
What's in it for you?
Competitive salary + Bonus
25 days annual leave with the option to purchase 5 more
Access to wellbeing and mental health benefits such as the Calm app, personal medical, critical illness cover and dental insurance
Matched pension contribution up to 10%
Access to our car benefit scheme
Access to our online learning platform to continue to develop and grow your career with us
The chance to join an innovative, fast-paced and passionate team
About Us
Our Story
We're building Tomorrow's Connections Today, bringing people together through the power of our technology. Liberty Global is a world leader in converged broadband, video and mobile communications and an active investor in cutting-edge infrastructure, content and technology ventures. With our investments in fibre-based and 5G networks we play a vital role in society, currently providing over 85 million fixed and mobile connections and rolling out the next generation of products and services, while readying our networks for 10 Gbps and beyond. We're creating national champions, combining the best broadband and mobile networks under brands such as Virgin Media-02 in the UK, VodafoneZiggo in The Netherlands, Telenet in Belgium, Sunrise in Switzerland, Virgin Media in Ireland and UPC in Slovakia.
Liberty Global Ventures, our global investment arm, has a portfolio of more than 75 companies and funds across content, technology and infrastructure, including strategic stakes in ITV, Univision, Plume, Lionsgate and the Formula E racing series. Our scale enables us to transfer knowledge and expertise across our operations and investments, creating a dynamic family of brands united in the pursuit of innovation and excellence. And we're prioritising diversity, equity and inclusion in our workplace and communities, while reducing our impact on the environment. We are using technology as a force for good; for our people, our partners and the planet.
Liberty Global is an equal opportunity employer. We embrace diversity and are committed to creating an inclusive environment for our people. We will ensure that individuals with disabilities are provided reasonable accommodation to participate in the job application or interview process. We're 100% committed to having a workforce that represents every part of our society. So we're keen to hear from candidates of all background and circumstances
OUR FUTURE OUTLOOK IS EXCITING, TOGETHER
---
Privacy Policy
The data included in the candidate account (eg. your name, e-mail address and CV; hereafter collectively "your data") will be processed by Liberty Global as the Controller for the purposes of candidate selection, placement and employment. Your data can also be shared with Liberty Global plc and/or its majority owned subsidiaries (collectively, the "Liberty Global Group", "we" or "us") and third party organizations providing recruitment, selection, placement and employment services. Such third parties will use candidate information only in connection with such services, and applicable law.
Your data will be retained for the period of up to 1 year after closing the selection process, after which it will be deleted. You have: the right to access your data or ask for a copy of the personal data that we hold about you and, if such personal data is inaccurate or incomplete, to request the rectification, erasure or blocking of such personal data. You have the right to object to the processing; and the right to lodge a complaint at a supervisory authority or a court of law in accordance with applicable laws. If you wish to exercise your privacy rights or if you have any questions about our use of your data or about your privacy rights please contact: Peopleservices@Libertyglobal.com