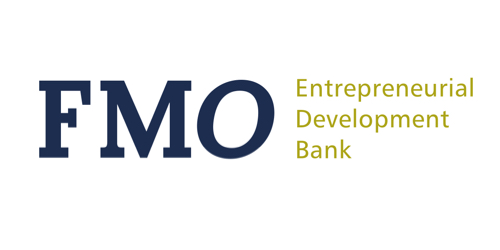 Functie:

Are you a self-driven professional with a passion for Public Procurement ? Do you have a proven track record of at least 5 years in the execution of small and large-scale tenders under PRAG or EU procurement rules? Apply and join the team at FMO working for a better world!


Sector:

Overheid



Dienstverband:

Vast



Specialisme:

Overig


Department: Operations
Educational level: Bachelor / Master degree
Deadline: October 10, 2022
---
Your role
FMO's mission is to empower entrepreneurs to build a better world. To that end, FMO invests in businesses, projects and financial institutions, by providing capital, knowledge and networks to support sustainable growth. One of the ways we do this is by managing a number of large European Commission and other public donors funded programs (e.g. FMO's Nasira, Ventures and the Forestry program) that blend finance and capacity development grants for better impact outcomes.
The procurement activities for these programs follow Public procurement regulations (mainly PRAG) to adhere to the compliancy and transparency requirements of the governments and our donors. Due to the growth of these programs, the dedicated position of (Public) Procurement officer has been created.
As the Public Procurement specialist, you manage the world-wide tendering processes within FMO following the public procurement guidelines. The tendering processes may include advisory services, Legal or Risk support, Marketing & Communication services and ICT services or software. FMO mainly follows the PRAG guidelines but, depending on requirements of the funding partner, FMO may follow other, slightly different public procurement guidelines as well.
Your key activities relate to the planning and tendering up to the award phase. You ensure timely, accurate and documented tendering processes that are explicitly in compliance with the relevant guidelines. The tasks and responsibilities regarding the pre-market phase (specifically the needs assessment and evaluation criteria) and the contract lifetime (assessment of the contracted party on compliance with the public procurement regulations including those at subdelegates) remain at the requesting department. You provide advice on and monitoring of the compliance to the guidelines within the organisation.
You constructively align with a large set of stakeholders, working in close cooperation with the Investment teams, Capacity Development, ICT, Finance, Risk and Compliance. As part of the Procurement team you work closely with specifically the other Procurement officers and external consultants hired to support specific tasks on public procurement.
Key responsibilities:
Give advice to new fundraising proposals, bid dossiers, terms of reference and requests for proposals, and make recommendations to guarantee compliance with external public funding rules and procedures
Ensure timely, accurate and documented tendering processes that are explicitly in compliance with the public procurement guidelines, such as Development of documentation, Inviting submissions, Checking received bids, Organizing the evaluation of bids and
Contracting of public procurement assignments
Keeping up to date with legislation and regulations. Provide training and advice on public procurement
Monitor compliance within the organisation. Follow up on key controls and provide input to annual management declarations on procurement
Monitor the quality and budget of external consultants hired for specific knowledge
Own, review and maintain internal public procurement related policies and procedures
Contribute to build a robust Procurement team and achieve FMO and team objectives
Your team
To support end-to-end processes, safeguard quality and enable product development, FMO has a dedicated Operations department. By combining existing activities that leverage similar capabilities, the Operations department aims to achieve:
End-to-end process support and administration in a pro-active and service-oriented way
Enable innovative product offering in an operationally controlled way
Champion continuous improvement of operational quality and efficiency
Add value to procurement
Operations ensures a reliable investment administration throughout the product lifecycle. The Operations department is an internationally oriented team of about 50 people. The Operations management team consists of a director and four managers. It consists of sub-teams responsible for Operations Debt, Treasury and Private Equity, Quality & Improvements and Procurement. The Procurement team currently consists of sub teams responsible for Accounts Payable & Receivable, Know Your Supplier and the (non public) Procurement and Outsourcing activities within FMO.
We are currently looking for a (senior) Procurement officer that will professionalize FMO's public procurement activities.
Your background
We are looking for a self-driven professional with a passion for public procurement. Your background and competencies include:
Higher vocational education or University degree
Proven track record of at least 5 years in the execution of small and large-scale tenders under PRAG or EU procurement rules
Work experience within a company that applies public procurement principles, or within a public sector organization; preferably in a financial or regulated institution
Good understanding of process management and operational control
Fluent in (business) English
Self-starter that can set the direction and execute on it
Shows to be a true team-player and demonstrates excellent communication and influencing skills with a well-developed intercultural and situational sensitivity
Demonstrates high ethical and professional standards
Please note, if we make you an offer to join FMO, you will need to work through the screening process with our screening partner. The process is designed to check your integrity and reliability.
---
FMO – mission and values
We hire candidates with a passion for our mission; to empower entrepreneurs to build a better world. The values we live by are: Making the Difference, Diversity, Quality, and Integrity.
Diversity is one of our values. We provide equal employment opportunities to all employees and applicants for employment without regard to race, religion, color, national origin, sex, sexual orientation, gender, gender identity or expression, age, disability and pregnancy.
At FMO we also value knowledge exchange and collaboration. We seek to hire people who will contribute to and use FMO's knowledge by using and sharing good practices, lessons learned and experiences and who will encourage others to do the same.