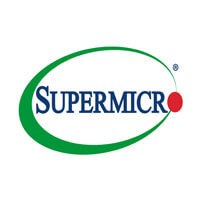 Functie:

Purchaser/Planner


Sector:

Privaat



Dienstverband:

Vast



Specialisme:

I(C)T, Techniek


Date: Aug 11, 2022
Location: 's-Hertogenbosch, Netherlands
Company: Super Micro Computer
Job Req ID: 19517
---
About Supermicro:
Supermicro® is a Top Tier provider of advanced server, storage, and networking solutions for Data Center, Cloud Computing, Enterprise IT, Hadoop/ Big Data, Hyperscale, HPC and IoT/Embedded customers worldwide. We are the #5 fastest growing company among the Silicon Valley Top 50 technology firms. Our unprecedented global expansion has provided us with the opportunity to offer a large number of new positions to the technology community. We seek talented, passionate, and committed engineers, technologists, and business leaders to join us.
Job Summary:
Purchaser/Planner at Supermicro B.V. will be dedicated to plan, manage, and execute purchasing activities such as forecast review, material planning, procurement transaction, inventory control, and other purchasing related duties, with the main goal to maintain healthy product mix and optimal inventory level.
Essential Duties and Responsibilities:
Supply/Demand Analysis: Regularly analyze and examine the healthiness of on-hand stock and future incoming plans and identify actions or solutions to improve the overall inventory matrix.
Inventory Planning: Analyze history sold records and forecast data to form an inventory ordering plan that could maximally fulfill sales demand and minimize excessive stock.
Demand Fulfilment and Verification: Work closely with Sales and Program Manager Team to identify potential demand increase or decrease and fulfill sales order in the required time frame.
PO Management: Responsible to take care of the complete life cycle of purchase orders, including but not limited to PO issuance, pull-in, or push-out goods ship date according to demand & inventory level, track unfulfilled PO, etc.
Project Management: Spontaneously follow up on focal orders or critical supply items and consolidate project status and escalate gating issues to managers/related parties and work out an optimized solution/follow-up action until the project completes.
Cross-Functional Collaboration: Work closely with global counterparts with the same function and/or different departments such as Product Manager, Program Manager, Sales, Marketing team, etc., to achieve the targeted business goal.
Others: Includes but is not limited to, data maintenance and report analysis, other duties assigned by managers.
Qualifications:
2+ years related work experience. Experiences in the electronics industry or supply chain-related role is a plus.
Familiar with MRP/ERP/SAP and supply chain management.
Skilled user of Microsoft Office and Outlook, proficient in Excel.
Language skills: Proficient English (At least IELTS 6.0 or equivalent). Chinese speaking is a plus.
Excellent cross-functional communication skills with people with varied professional backgrounds or interest positions.
Could complete tasks with an analytical mind and present/logically communicate the result.
Good time management skills and could prioritize tasks according to project importance.
Able to maintain good performance while working under pressure in a fast-paced environment.
---
EEO Statement
Supermicro is an Equal Opportunity Employer and embraces diversity in our employee population. It is the policy of Supermicro to provide equal opportunity to all qualified applicants and employees without regard to race, color, religion, sex, sexual orientation, gender identity, national origin, age, disability, protected veteran status or special disabled veteran, marital status, pregnancy, genetic information, or any other legally protected status.