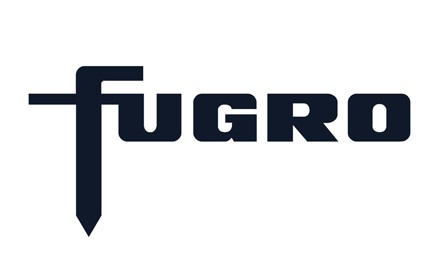 Functie:

Regional Supply Chain and Procurement Manager


Sector:

Privaat



Dienstverband:

Vast



Specialisme:

International


Regional Supply Chain and Procurement Manager
remote type Hybrid
locations Leidschendam, Netherlands
time type Full time
posted on 24-7-2023
job requisition id R0018613
---
Job Description
From our head office in Leidschendam, the Netherlands, you are responsible for leading the Procurement and Logistics function in Europe Africa. You will manage and drive Procurement professionalism through all business and service lines. Critical to success in this role is implementing a best-in-class Procurement and Logistics processes across EUAF, to help Fugro to gain efficiency, reduce bottom line costs and improve cash flow. As regional manager you are responsible for strategic sourcing and contract management, supplier development and ESG/Sustainability and "end to end" supply chain management related systems and processes.
You will manage the different procurement and purchasing teams responsible in the region with initial focus on the Netherlands and Regional Procurement organized out of the Netherlands (9 FTE). Additionally, you will coordinate the efforts in the region with the UK Supply Chain Manager (team of 25 FTE), the Norwegian Procurement manager, and set up the organization of Procurement in the other countries in the region (Germany, Belgium, France, Italy, and South-Africa). Together with Global Procurement, you will develop and implement systems and processes for the Region and implement a EUAF strategy maintaining security of supply. There will be travel involved for the role within the Netherlands and within EUAF (around 15%).
Your role
Engage and create buy-in from the main stakeholders across the region to actively work with Procurement and Logistics and involve us in negotiations, purchases and other supply chain activities. Recurring meetings with senior management on progress and developments.
Set long term strategy and roadmap for the Procurement and Logistics function (logistics, sourcing and purchasing) in Europe Africa in line with the FUGRO Global strategy.
Monitor and optimize expenditure, forecasted spend, analyse the present situation to work with (together with global SCM) on the category, logistics and sourcing strategies. Plan perimeter, levers to apply, team members, responsibilities, expected results and priorities.
Help the roll-out of a new ERP system (IFS). Implement global FUGRO SCM processes, procedures and operating standards in all systems. Optimization of the existing processes. Support data capturing of spend and KPI's in Power-BI.
Identify main risks in the sourcing, logistics, import/export, and purchasing area, put in place mitigation measures. Work together with legal and compliance.
Your track record
Bsc or Msc degree in Supply Chain or Procurement or related field;
8-15 years Supply Chain or Procurement knowledge;
3-8 Years team lead experience;
Ideally you have NEVI/CIPS or other relevant SCM or procurement certificates;
Ideally you have relevant experience with project management and implementing ERP systems;
You are process driven, have attention to detail and are well organized;
You have excellent English language skills both written and oral;
Knowledge of Dutch is preferred but not essential.
What Fugro offers
A competitive salary;
29 holidays per year based on a fulltime employment (of which 4 are appointed by Fugro management) and the possibility to purchase 12 additional days;
Extensive career & training opportunities both nationally and internationally;
Flexible working hours and the ability to work from home in accordance with your manager and corporate policies;
Commuting allowance;
Modern pension scheme;
Collective health insurance;
Possibility to register with our corporate fitness plan;
Coaching options through our EAP (Employee Assistance Program).
Are you interested?
Please visit our Company Page to find out more on what it is like to work at Fugro. If you have any further questions, please contact Dominique Wesenbeek, Corporate Recruiter, tel. +31 (0)6 – 38599556.
Disclaimer for recruitment agencies: Fugro does not accept any unsolicited applications from recruitment agencies. Acquisition to Fugro Recruitment or any Fugro employee is not appreciated.
---
About Us
Fugro is the world's leading Geo-data specialist, collecting and analysing comprehensive information about the Earth and the structures built upon it. Adopting an integrated approach that incorporates acquisition and analysis of Geo-data and related advice, Fugro provides solutions. With expertise in site characterisation and asset integrity, clients are supported in the safe, sustainable and efficient design, construction and operation of their assets throughout the full life cycle.
Employing approximately 9000 talented people in 61 countries, Fugro serves clients around the globe, predominantly in the energy and infrastructure industries, both offshore and onshore. In 2020, revenue amounted to EUR 1.4 billion. Fugro is listed on Euronext Amsterdam.