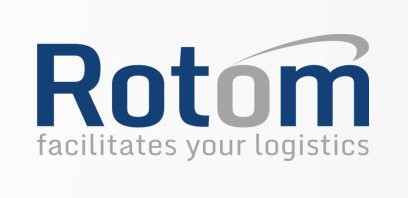 Functie:

Senior Commodity Buyer


Sector:

Privaat



Dienstverband:

Vast



Specialisme:

Direct spend, International, Product Related


Maasbracht – Permanent – €65.000 – €80.000 per year – Work from home
Implement and execute your EU Category Strategy
Leading complex procurement processes and projects
---
About Our Client
Rotom Europe is a fast growing leading international provider of load carriers for the supply chain operating in 10 European countries with its headquarters in Son, nearby Eindhoven. Our ambition is to facilitate and improve our customers' supply chains through the correct use of load carriers and the provision of sustainable services and solutions, including rental, pooling and packaging recovery.
Job Description
Responsible for the procurement of Timber and Pallets for all companies of Rotom Europe;
Implement and execute your EU Category Strategy;
Execute by specifying, sourcing , selection, and contracting;
Develop effective communication network with key Stakeholders.
Work in close collaboration with our European Buyers;
Manage category based on key parameters as Quality, Logistic, Technical, Sustainability and Total Cost (savings);
Supplier management by excellent relation management, Supplier Development Programs, contract compliancy management;
Ensure up to date category market developments and business analytics;
Leading complex procurement processes and projects.
The Successful Applicant
Bachelor or higher in a business education (Industrial Engineering, Supply Chain Management, Business Administration or similar);
At minimum tactical buyer experience;
Specific procurement education (Nevi 2, CIPS, CPM or similar);
Demonstrated networking ability with strong negotiations skills;
A commercial drive accompanied with good business insight;
Fluent English;
Extensive knowledge of an ERP system (eg. Microsoft AX or D365);
Enthusiastic on international European travel (Approx. 10-15%).
What's on Offer
A competitive salary appropriate to the position and geared to your knowledge and skills;
Your own workplace in our new office in Maasbracht;
A lot of space for your own input and opportunities for self-development and training opportunities;
A position within an informal team in a rapidly growing international organization;
A flat organization in which an idea from today can be implemented tomorrow;
A solution-oriented organization with a no-nonsense, low-threshold business culture.
---
Job summary
Sector Procurement & Supply Chain
Sub Sector Direct Procurement
Industry Industrial / Manufacturing
Jobs by location Maasbracht
Contract Type Permanent
Consultant Mark Bosman
Job Reference JN-112022-5851015
Remote or office Work from home