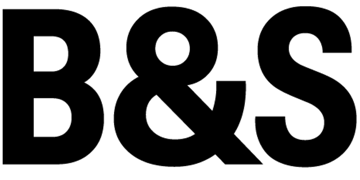 Functie:

As a Senior Purchase Manager Meat, you'll be part of the purchase strategy and the development of our entire meat portfolio. The world of meat is your stage, and you know all there is to know about this market. You purchase products from all over the world for our international markets


Sector:

Privaat



Dienstverband:

Vast



Specialisme:

Direct spend, Product Related


Senior Purchase Manager Meat
Dordrecht – Fulltime – Professional
---
Reach your full potential as a Senior Purchase Manager Meat
Realize our ambitions. The meat market is developing rapidly, and you will be part of the growing team for the Food segment within B&S. It's important to form strategic alliances with suppliers and to make the most out of our worldwide distribution platform.
Your main tasks:
Together with the team, you'll be responsible for the design and implementation of the meat strategy, where quality and cost ownership are the ultimate goal.
Your purchase strategy is derived from the business' strategy: you know customers' needs, and collaboration with Sales is key.
You will translate this into KPI's, on which the purchase requirements will be based.
You'll be responsible for building and maintaining long-term relationships.
You'll closely follow any developments that occur in the market, and you know how to strategically seize opportunities, anticipate pricing developments and economic influences.
You act as a sparring partner for our vendors and customers.
You guide your team in achieving results and in their personal development.
You regularly visit trade fairs to find new potential partnerships and to realize new opportunities.
This is you
You feel totally comfortable in the world of trading meat.
You possess excellent negotiation skills, combined with the ability to juggle multiple tasks at the same time under pressure and strict deadlines.
You have strong analytical skills. You can easily collect all the necessary information and connect all the dots.
You have excellent social and communication skills. You know how to pull everyone together. Also, you're able to network and build long-term relationships.
You have a bachelor's degree or higher.
You've gained at least 3 years of working experience in the import and export of meat.
You're fluent in English. Speaking Dutch would be an advantage.
We offer you
A good salary fitting with your experience, plus a yearly fixed Christmas bonus and a performance dependent bonus
The most up-to-date hardware (like a laptop and mobile) and software to ensure you complete your job in the best way possible
Possibility to work from home 20% of the week
25 vacation days, with the possibility to earn additional days
A travel allowance of up to 75 km single trip when you work at the office or homeworking allowance if you're working remotely
Free use of our own gym in our Delfzijl and Dordrecht locations
This is B&S
B&S exists to make premium consumer goods available to everyone, anywhere. We believe that getting access to consumer products that bring joy and comfort into everyday lives, should be easy around the globe.
With our ever-growing international network and physical local presence, we bring suppliers, logistics partners, wholesalers, retailers and consumers all over the world together that are in many ways difficult to connect. We partner with the world's premium consumer brands in beauty, liquors, personal care, food, health and consumer electronics to serve millions of consumers daily – either directly or through our wholesaler and reseller partners.
Powered by our high-tech platform and arising from supply chain expertise, we provide sourcing, warehousing, distribution, digital commerce, marketing and brand development solutions that enhance choice, speed up delivery, drive conversion and increase reach.
More info?
Ruben Wuarbanaran is only one phone call or e-mail away!; +31618905676 / rwuarbanaran@bs-international.nl.