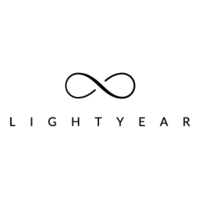 Functie:

Would you consider yourself being a seasoned Category Manager? Do you know what it's like to build long-lasting relationships across the supply chain? Our you our technology partner for our engineering & research team? Will you strategically help us deliver Autonomous Driving in our next gen product? Then have a read!


Sector:

Privaat



Dienstverband:

Vast



Specialisme:

I(C)T, International, Techniek


Summary
Where: The Automotive Campus in Helmond or remotely. For some (also senior) roles we are accommodating people to work from outside of the Netherlands for the majority of their weeks. But for the full on-site experience: Helmond is part of Brainport: the heart of Europe's innovation. You will feel at home here.
Domain: Procurement
Experience: 3+ years in a relevant role
Degree: Bachelor's or Master's degree
Working at Lightyear is a unique experience. You get the opportunity to work for a company with a pure and meaningful mission. A mission that will make a positive and lasting impact on future generations.
What will you do as a Sr. Category Manager Autonomous Driving at Lightyear?
Let's start off with some context. Today, the Strategic Sourcing & Procurement Triangle (team) covers around 18 talented procurement professionals (and counting!). This team is focused on connecting Lightyear's needs with purpose-driven supply chain solutions through sustainable, innovative, and trustworthy relationships. Ensuring best value, quality, and security of supply.
While the majority of the team is focused on realising our current and future projects, you as a Sr. Category Manager Autonomous Driving have a slightly different mission. Essentially, it's up to you to strategically partner up with companies out there to achieve and maintain a competitive advantage within the field of Autonomous Driving. As Lightyear is aiming to serve industry standards or better w.r. to autonomous features, it's key to connect with the right partners. Especially if you take into account the high paced product development.
Given the fact that we want to have Autonomous Driving in our next product – delivered in 2024/2025 – that's quite a challenge! To give you some insights, the engineering team is currently working on the fundamental architecture of our next product. So, what do we expect from you a bit more detailedly? Well, essentially you own the narrative when it comes to procuring the technologies we need in order to achieve our goals on Autonomous Driving by 2024/2025. By either understanding, or eagerly willing to understand the landscape out there, you'll be a technology partner for your internal key stakeholders, being the engineering & research teams and research. On the other hand, you deeply understand the field of Autonomous Driving which results in being a business partner towards our suppliers and thus potentially Autonomous Driving partner(s).
Actually, it doesn't stop there. Apart from considering yourself a procurement professional, you're also sales-driven. You're able to actually share our use case and convert it into a unique proposition towards our potential partners resulting in new business for them as well.
To top off our expectations, and thus your key responsibilities, we'd like to mention that it's up to you to truly build solid and long-term relationships. Not simply signing a contract covering SLA's and getting the best price, but building a relationship that results in a long-lasting business competitive advantage for both the parties. So, to recap your major responsibilities we'd like to refer to the bullets as displayed below.
Partnering up with your internal stakeholders from engineering and research
Grasping our technology and our future products
Truly deep-diving and fully understanding the Autonomous Driving landscape in the supply chain
Building long-lasting relationships with our potential partners Generating new business as derived from your business-sensitivity too
What do we expect from a Sr. Category Manager Autonomous Driving?
In order to succeed in the dynamic world of Lightyear; pro-activity, professionalism, communication and adaptability are crucial. We are looking for someone with an ambitious attitude who learns from the past but who is especially open to transforming new developments or ideas into the 'tried and tested' of the future! You thrive on working team based, but working independently every now and then shouldn't be an issue.. You are flexible and can work under pressure. Furthermore, we are looking for someone with:
Either a bachelor's or master's degree within a relevant field
A strong background in a high-tech environment. You're able to partner up with our engineering & research teams.
Ideally solid experience in procuring hardware and/or software for Autonomous Driving applications (ideally 3+ years in that particular field)
A track record in strategic procurement resulting in competitive advantages
Either understanding or eagerly willing to understand the Autonomous Driving landscape out there
A strong business acumen to generate new business too as a result of mutually beneficial partnerships
Fluency in English
Full-time availability
On a personal level you can relate to the following characteristics; you're able to lead by example with a humble and commercial approach. Typically, you're focused on people as well as results while making use of a pragmatic and attainable attitude. Last but not least, you're decisive and you thrive on win-win situations.
What can you expect from Lightyear?
In addition to a challenging role we also offer:
A high degree of freedom and independence in your role
A role within a multidisciplinary team consisting of highly motivated, inquisitive and talented people with a broad diversity of experience
A role at one of the fastest growing technical companies in the Netherlands with tremendous potential
40 vacation days per year
An interesting and balanced pension through Zwitserleven that is in line with the mission of Lightyear
The ability to participate via shares and to be involved in the growth and success of Lightyear
In addition to a dynamic working environment, there is time for relaxation during our already epic Friday afternoon drinks
A diverse & inclusive culture driven by trust which results in the opportunity to work remotely. UK & German contracts are in place and more are yet to come!
---
About Lightyear
We are Lightyear, we envision a shift from traditional environment polluting vehicles to clean and affordable mobility. It is our mission to disrupt the electric car market by providing zero emission mobility for everyone everywhere. Our first offering is a zero emission solar electric car: The Lightyear One. The Lightyear One is the answer to the shortcomings of today's electric vehicles. It is a beautifully designed, unplugged, energy independent car powered by the sun.
Lightyear is an innovative and progressive scale-up with one mission: clean mobility for everyone, everywhere.
Lightyear originates from the legacy as a multiple world championship of the Bridgestone World Solar Challenge® Cruiser Class. Officially established in 2016 by 5 visionaries with the dream to make this groundbreaking technology accessible to everyone, everywhere. In order to accelerate the transition towards a truly sustainable solution for mobility, we believe that it is necessary to completely rethink automotive design by starting from scratch, not limited by industry conventions.
At Lightyear, we all strive for the same goal. We have a team with diverse skill sets and backgrounds; all working tirelessly towards clean mobility for everyone, everywhere. We're proud of our culture and live up to our core values: think independently, be bold, deliver the change, put people first and take responsibility. Our shared vision is what unites and drives us.