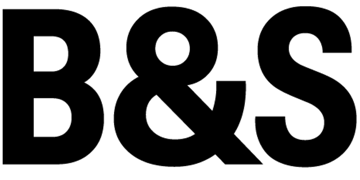 Functie:

Are you eager to make a big impact with your commercial mindset on the Purchase department of an international and listed organisation? As a Trainee Purchase Manager, you will be completely prepared in your team as Junior Purchase Manager. Ready for a challenge?


Sector:

Privaat



Dienstverband:

Vast



Specialisme:

Direct spend, Product Related


Trainee Purchase Manager
Dordrecht, Amsterdam, Fulltime, Trainee
---
Reach your full potential as a Trainee Purchase Manager
As a Trainee Purchase Manager, you will join one of our Purchase teams. The Purchase teams within B&S take care of the purchase of our products. Each team's market share is subdivided into the product segments Beauty, Liquors & Food. The team you end up with depends on your interests and the location where you will be working.
As a new addition to one of our purchasing teams, you will be responsible for your purchasing area. Within one year, we will prepare you to become an independent Junior Purchase Manager according to the B&S standards. Once you have mastered everything, you determine the strategy for your product-market combination together with your manager.
You:
decide which suppliers you work with and the entire negotiation process.
maintain customer contact with existing suppliers and try to expand your network by building new relationships.
will initially communicate a lot via telephone and digital meetings. Eventually, there will also be regular trips abroad on your schedule.
Your responsibilities also include registering and processing purchase orders. Due to your accurate working, you ensure that the order process runs smoothly.
This is you
You have a commercial mindset, and you are a natural entrepreneur. Your motivation is to learn and grow as much as possible within your purchase team. To do so, you are eager and ask a lot of questions. In addition, you like to explore things, seek opportunities and think outside the box. You push boundaries to challenge yourself continuously!
You
have a Bachelor's degree in Commerce;
have gained about one year of working experience in the purchase, during your internship or a side job;
can work with Excel, and you are good with numbers;
are internationally oriented during an internship or a side-job;
have a good command of the Dutch and English language in speaking and writing. Command of another language is an advantage.
We offer you
A good salary fitting with your experience, plus a yearly fixed Christmas bonus and a performance dependent bonus
The most up-to-date hardware (like a laptop) and software to ensure you complete your job in the best way possible
Working from home if compatible with your job and the job-related tasks
25 vacation days, with the possibility to earn additional days
A travel allowance of up to 75 km single trip when you work at the office or homeworking allowance if you're working remotely
Free use of our own gym in our Delfzijl and Dordrecht locations
This is B&S
B&S exists to make premium consumer goods available to everyone, anywhere. We believe that getting access to consumer products that bring joy and comfort into everyday lives, should be easy around the globe.
With our ever-growing international network and physical local presence, we bring suppliers, logistics partners, wholesalers, retailers and consumers all over the world together that are in many ways difficult to connect. We partner with the world's premium consumer brands in beauty, liquors, personal care, food, health and consumer electronics to serve millions of consumers daily – either directly or through our wholesaler and reseller partners.
Powered by our high-tech platform and arising from supply chain expertise, we provide sourcing, warehousing, distribution, digital commerce, marketing and brand development solutions that enhance choice, speed up delivery, drive conversion and increase reach.
More info?
I'm only one phone call away!
Ruben Wuarbanaran: +31618905676, rwuarbanaran@bs-international.nl